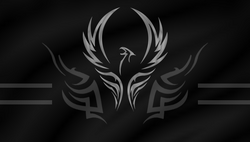 2 Farms, in Gerancemanistan
The Pan National Union and the Central
Powers are 2 neighbours next to each other, they realised that it was time for
them to stop yelling at each other about how crap each other's farm was, so
they signed this ODP.
Article I: No Panda Hate
Both Farmers will not go and
swear at each other's pandas, as the PNU and TCP both love their pandas very
dearly.
Article II: Hey! My Fridge!
Both alliances understand that destroying each
other's property is not nice and will promise not to do it.
Article III: ZOMBIES!
Both Alliances will help fight off any zombies that
come into their house, but are not required to.
Article IV: Wait, fertilizer?
If Farmer PNU or Farmer TCP learns about a brand
new, awesome fertilizer brand, they will not keep it to themselves.
Article V: I got a problem
If Farmer PNU or Farmer TCP
caused a problem, they will solve it with each other in private, rather than
yell abuse at each other during the Farmer's Market.
Article VI: Screw your cows
If Farmer PNU or Farmer TCP decides that they don't want to be friends
anymore, they must scream, "Screw your cows!" 3 times at a Chicken, dance to
Gangnam Style and meditate for 72 hours. After 72 hours, the friendship would
have ended. If an article is violated, this pact may be cancelled immediately.
Signed for the Pan National Union,
Farmer- Rayan Thomas
Barn Hand- Helenasarmy
Minister of Prime Meats- Sultan Hassan
Chief of Friendly Neibour-y-ness- atombomb3429
Minister of Barn Fights- SgtInsanity
Minister of the Farm- CyberUndead
Farmer's Market Seller- iskiok
Signed for The Central Powers,
Farmer- Emperor Wilbers
Barn Hand- lordofdeath96